4-star hotels in Auvergne Region
---
Grubby caulking, stagnant smell and hair in the tub. And that's only the bathroom. The only plus side to oud visit was Marie who went out of her way to help us, still a single person to run a hotel is impossible.
---
just right in the city center. carefour supermarket beside. very convinient even no resterant open at weekend.
---
Great location, awesome breakfast :)
---
We had a clean and well decorated room but it was very small an poorly provisioned. No writing paper, a/c, glass beaker, welcoming touches or chairs to relax on. The shower was blocked with hair and soap. Reception was rarely staffed. Toiletries were of average quality and one was already opened and part used. Pleasant and acceptable but Etape or Campanile rather than ...
---
It was a very pleasemt stay. I had 3 special requests which were honored with a smile. Highly recommendable hotel for all type of travelers.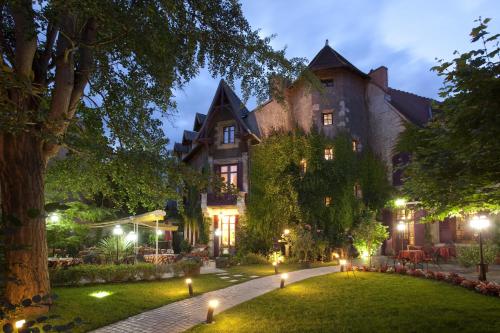 ---
My wife and I had never visited the city of Montlucon and thought it would make an excellent place to take a break on our way North en route to our ferry crossing. I discovered the Le Grenier Sel hotel on the internet and decided it looked as if it would fulfill our needs. In actual fact it did more than that, the hotel is a beautiful old house in the centre of the old...
---
More about Auvergne Region
Can't decide how to spend your time in France? Start with a trip to the Region of Auvergne. Agoda.com offers a superb selection of top quality hotels to meet your accommodation needs and requirements. While in Auvergne, be sure to visit Clermont-Ferrand, Vichy, Montlucon. Our website has been designed to help you discover exciting and interesting things to do and places to see. Enjoy the quintessential Auvergne experiences with Agoda.com as an ideal starting point. Book now on Agoda.com and save up to 75% on Auvergne hotels.